With Celluma You Can Look Light Years Younger
In just minutes a day, you can reduce the appearance of fine lines and wrinkles, while experiencing an improvement in skin texture, quality and smoothness.
Using wavelengths that are scientifically proven to stimulate fibroblasts to increase collagen and elastin, Celluma's low-level light therapy is a safe, effective and convenient way to achieve a healthy, youthful glow in a natural, non-toxic, non-invasive manner.
See the Science
12 weeks after using Celluma 3 times a week for 4 weeks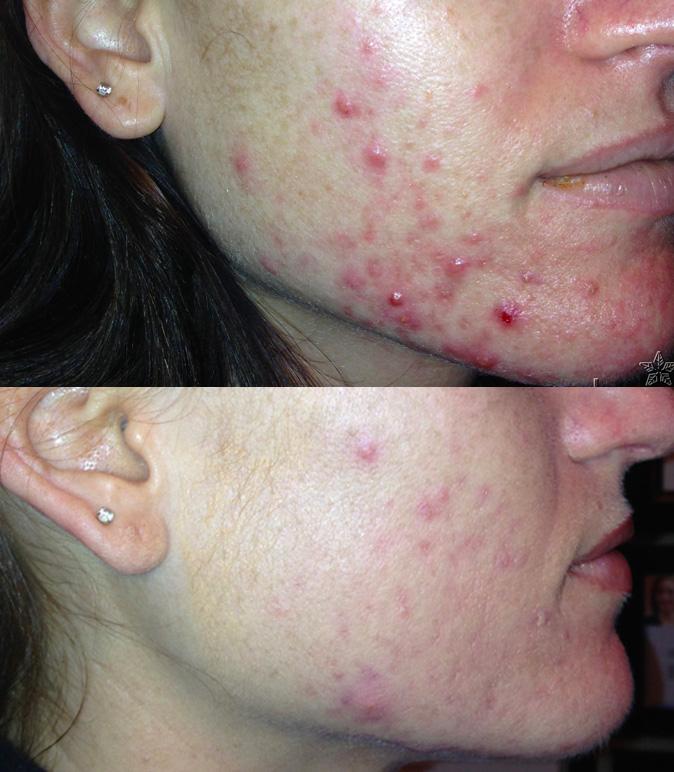 Used Celluma twice a week.
8 Weeks later.
See All Results
The Results
Are Illuminating
I have used the Celluma on myself for anti-aging and also for pain. The results are amazing! The anti-aging setting—WOW! My face just glows afterwards and it is so relaxing."

Michelle Maynard L.E. Owner, 360 Face Mind Body, Coventry, RI
Clients with aging skin, their skin starts looking firmer & tighter. Many clients call this my 'magic light,' because to them it really is magic!"

Elyse Helene L.E. Love Skin Nashville, Nashville, TN
As an esthetician, I cannot say enough good things about my Celluma PRO. It works wonders for acne and aging issues."

Cari Calkins L.E. Gloucester, VA
I LOVE my Celluma! Such amazing and quick results when I use it during my facials!"

Andrea Minor L.E. Henderson, NV

With Celluma You Can Make Pain-Free Solutions Bright
Scientifically proven to relieve arthritic pain, muscle and joint pain and stiffness, Celluma provides compromised cells with the energy to regain and restore vitality naturally.
Its powerful, deeply penetrating wavelengths are absorbed by photoacceptors in the mitrochondria. This process increases the production of adenosine triphosphate (ATP) — the fuel that drives all cells. This boost of cellular energy results in a cascade of metabolic events leading to an increase in micro-circulation, tissue repair, and a decrease in inflammation and pain.
See the Science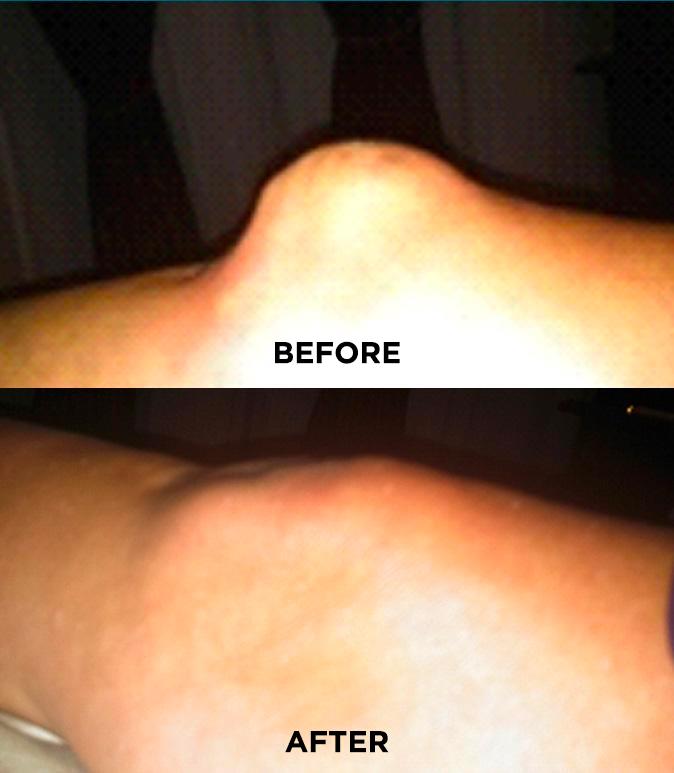 Swollen Knee Two Days After Using Celluma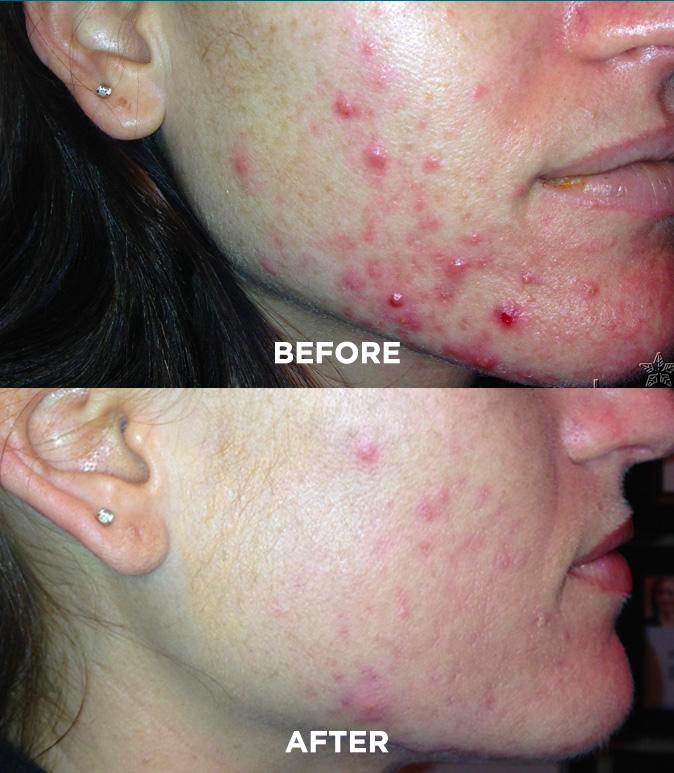 Used Celluma twice a week.
8 Weeks later.
See All Results
A Marine's Story

Treating Pain with Celluma
A Clear Solution

For Healthy Pain Relief

I've had chronic neck pain for 15 years...I used to use pain patches every night. Then, I got my Celluma and after only two treatments the patches were gone!"

Shari Oberst L.E. Skin & Body Works, Racine WI
A Clear Solution

For Healthy Pain Relief

I have used my Celluma twice each day since it arrived. I love using it on my feet, as they are always a little sore."

Sally Orange County, CA
A Clear Solution

For Healthy Pain Relief

I am an 89 year-old woman and suffer from chronic arthritis. I had the opportunity to try the Celluma by BioPhotas, and I was astounded by the relief I received!"

Meredith Long Beach, CA
SPECIAL MILITARY PRICING Call (714) 978-0080 for details


The Clear Path to a Radiant Complexion
Let's clarify: When P. acne bacteria builds up in pores, skin becomes inflamed, causing acne lesions and blemishes.
Celluma light therapy works safely and effectively, without abrasive chemicals, harmful UV-rays or side effects, to destroy this acne-causing bacteria — not only clearing up existing blemishes, but preventing future breakouts before they happen. In just minutes a day, you'll be on your way to a clearer, smoother, more radiant complexion.
See the Science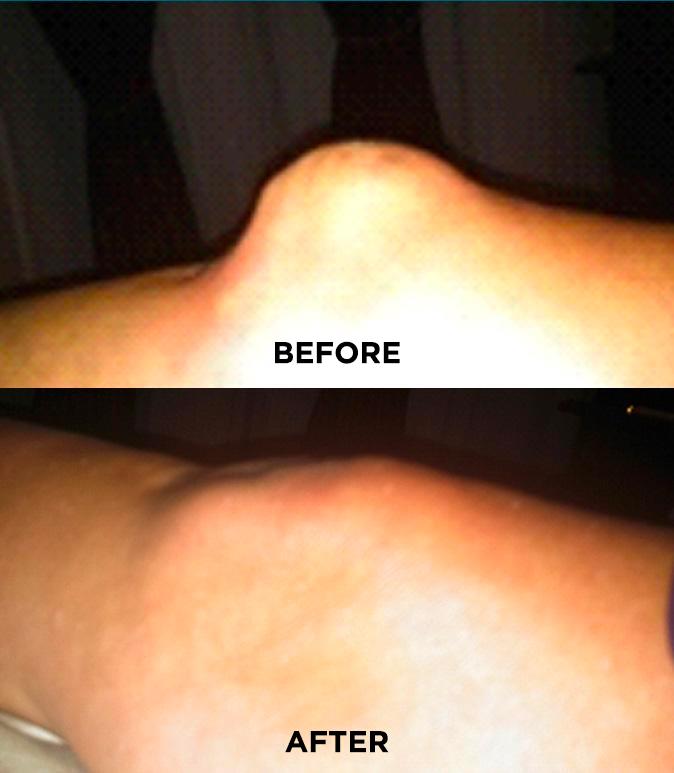 8 weeks after using Celluma twice a week
See All Results
With Celluma, Acne
Doesn't Stand a Chance
Adult acne haunted me for three years; I tried every product on the market. I have had clear skin for a year now; Celluma gave me my life back!"

Carley New York, NY
I LOVE Celluma! One of my favorite necessities to my treatment room! I have clients with acne and Celluma helped rid and smooth out the texture."

Elyse Helene L.E. Love Skin Nashville, Nashville, TN.
The Celluma manages breakouts similar to acne, which develop on the back of my neck. With one use, it is often 50-90% better by the next day."

Aaron Q Seibert HMC(FMF/AW) USN (ret). (Purple Heart 2006) Wounded Warrior Liaison
My clients love the Celluma! And so do I! The results I have seen in my acne clients is amazing!"

Teresa Owner, Natural Faces ~ Organic Skincare Treatments, Huntington, NY

Shop All Healing Products